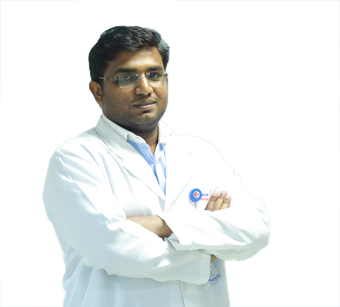 Dr Mohammed Riyas
Dentist
Dentistry
BDS
8 years of experience
Sur (Oman)
About Dr Mohammed Riyas
Dr Mohammed Riyas is an excellent dentist with over 5 years of experience in treating dental disorders and various dental disease conditions. He is an expert in aesthetic dental restorations, root canal treatments, crown and bridges procedures, advanced composite restorations as well as scaling. He is also experienced in providing removable partial dentures. He is highly skilled in surgical and non-surgical tooth extractions too, including complicated cases of the molars. Dr Mohammed Riyas believes in staying up-to-date with the latest information and procedures and follows CMEs and conferences regularly.
Excellence & Experience
Area of excellence
Surgical & non-surgical extractions
Aesthetic Restorative procedures
Root canal treatment
Crown & bridges
Veneers
Level of Experience
5 years of experience in India.
Working with Badr Al Samaa hospital since 2019
Awards & Academics
Academics Details
BDS – Royal Dental College, Palakkad, Kerala, India
Out Patient Timings
The outpatient timings at Badr Al Samaa Hospitals have been planned in such a way that your choice of doctor is available whenever you are free.
Sunday
9:00 AM - 1:00 PM
Sur - Oman
5:00 PM - 9:00 PM
Sur - Oman
Monday
9:00 AM - 1:00 PM
Sur - Oman
5:00 PM - 9:00 PM
Sur - Oman
Tuesday
9:00 AM - 1:00 PM
Sur - Oman
5:00 PM - 9:00 PM
Sur - Oman
Wednesday
9:00 AM - 1:00 PM
Sur - Oman
5:00 PM - 9:00 PM
Sur - Oman
Thursday
9:00 AM - 1:00 PM
Sur - Oman
5:00 PM - 9:00 PM
Sur - Oman
Friday
Saturday
9:00 AM - 1:00 PM
Sur - Oman
5:00 PM - 9:00 PM
Sur - Oman