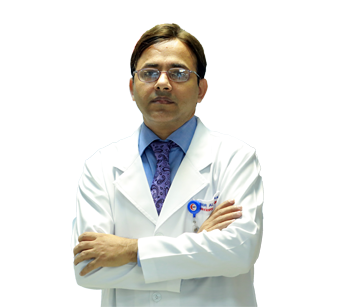 DR Kanya lal Gopichand
Specialist Ophthalmologist
Ophthalmology
MBBS, DO
19 years of experience
Sur (Oman)
About DR Kanya lal Gopichand
Dr Kanya Lal is a highly qualified Ophthalmologist with over 17 years of experience in his chosen field. He is very effective in managing all types of major and minor problems that present in his OP Clinic. He is well versed in managing refractive error problems in both adults and children too. He is also very experienced in glaucoma evaluation and its treatment. Treating infections of the eyes, removal of foreign bodies and treating trauma cases are all things he excels in. Dr Kanya attends conferences regularly to stay abreast of the latest developments in his field.
Excellence & Experience
Level of Experience
17 years of vast experience in Ophthalmology field
Ophthalmology Resident -Civil Hospital Karachi – 2 years
Ophthalmology Resident - Agha Khan University, Karachi – 3 years
Sur Regional Hospital - MOH Oman
Badr Al Samaa Polyclinic, Sur Oman
Awards & Academics
Academics Details
MBBS – Sindh University, Pakistan -1998
DO – Sindh University, Pakistan – 2001
ICO - UK - 2011
Out Patient Timings
The outpatient timings at Badr Al Samaa Hospitals have been planned in such a way that your choice of doctor is available whenever you are free.
Sunday
9:00 AM - 1:00 PM
Sur - Oman
5:00 PM - 9:00 PM
Sur - Oman
Monday
9:00 AM - 1:00 PM
Sur - Oman
5:00 PM - 9:00 PM
Sur - Oman
Tuesday
9:00 AM - 1:00 PM
Sur - Oman
5:00 PM - 9:00 PM
Sur - Oman
Wednesday
9:00 AM - 1:00 PM
Sur - Oman
5:00 PM - 9:00 PM
Sur - Oman
Thursday
9:00 AM - 1:00 PM
Sur - Oman
5:00 PM - 9:00 PM
Sur - Oman
Friday
Saturday
9:00 AM - 1:00 PM
Sur - Oman
5:00 PM - 9:00 PM
Sur - Oman